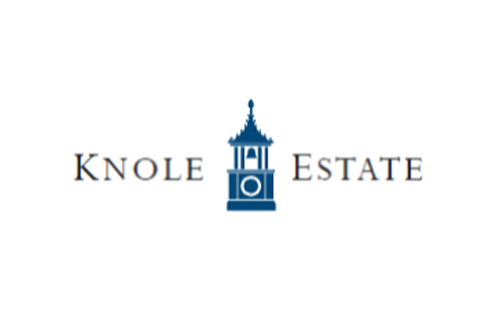 Working For: Knole Estate
The Knole Estate are seeking an enthusiastic gardener to work in the private gardens of the Sackville Family. After an initial trial period, the gardener will be employed on a fixed term contract, working 40 hours per week.
The Role
The gardener will be based in the Grade 1 listed private gardens at Knole House in Sevenoaks. The 26 acres of walled garden contain many historic features, including one of the longest wisterias in the world, the oldest wild garden in the country and a snail mound. The gardener will have the opportunity to work on a wide variety of garden tasks including maintaining the wildflower meadow, vegetable garden, borders, turf, decorative hedges and water features. The gardener will also help to maintain an apple orchard in the old Kitchen Garden in Knole Park. They may be required to assist with maintenance work in the 1000-acre medieval deer park from time to time with the Park Keeper.
The gardener will report directly to the head gardener or the assistant head gardener. You will be working in a private family garden. Members of the public are able to view the garden on several days each year and you will be required to interact with visitors, answering questions and talking about your work.
You will be required to perform any duties or tasks to help with the smooth day-to-day running of the garden under current Health and safety at work regulations. You will be given responsibility for maintaining your own area of the garden at some point in the future.
Day-to-day duties will include:
Lawn maintenance. Maintaining formal borders. Maintaining informal borders. Pruning (trees, shrubs, climbers and fruit). Hedge cutting (formal and informal). Vegetables production for the house. Production of bedding plants. Production of herbaceous perennials. Weeding. Watering (pots and beds). Maintaining water features (formal and informal). Use of garden machinery (ride-on mowers, pedestrian mowers, hedge cutters, brush cutters, compact tractor and any other when required) Glasshouse production/management. To ensure all health and safety procedures are adhered to. Composting. Mulching. Fruit production. Cut flower/ pot plant production for the house. Any other duties that may arise during the working day.
Training
The Knole Estate will cover the cost of comprehensive training with a local training provider for a nationally recognised qualification.
The Knole Estate will also cover the cost of the training courses detailed below:
Tractor driving  and trailer operation Ride on mowers Brush cutter/strimming Pedestrian mowing Hedge cuttering Spraying (Pa1-Pa6) Chainsaw ( Cs30-Cs31) First Aid Additional training on a case by case basis
There is potential for additional training depending upon your interests.
Salary and working hours
The gardener will receive a competitive remuneration package. Working hours will be 8am to 5pm on Mondays to Fridays, with a break of one hour for lunch between 1pm and 2pm.
Candidate Qualifications
You will have at least five GCSEs (or equivalent) at A*-C (or Grade 9-4).  Ideally, you will hold a full, clean, driving licence. Experience of gardening work and horticultural knowledge are desirable. Ideally, candidates will have at least 6-12 months of working in the horticultural industry. Qualifications in spraying and chainsaw preferred.
Gardener Qualities
We are looking for an enthusiastic, diligent and hardworking employee. You will be happy to take instruction and keen to learn. You will be prepared to work outside in all weather conditions. You will be happy to work as part of a team as well as independently. You will have an interest in, and basic understanding of, horticulture.  At times, you may be required to supervise and instruct trainees.
How to apply
Please send a cover letter and a curriculum vitae addressed to The Head Gardener, Knole Estate c/o Frances Reed, Strutt and Parker, 201 High Street, Lewes, East Sussex, BN7 2NR or via email to frances.reed@struttandparker.com by midday on 10th March 2023.
If you have any queries about the role then please email: frances.reed@struttandparker.com
https://landscapingmatters.co.uk/wp-content/uploads/2023/02/Knole-Estate-Featured.png
400
495
lm-admin
http://landscapingmatters.co.uk/wp-content/uploads/2022/02/LM-logo-1.png
lm-admin
2023-02-22 08:50:37
2023-02-22 08:50:37
Gardener